When you're dining with us, we want you to experience better food than something you could cook at home. That's why we draw ingredients from our abundant local area to create restaurant-quality meals, served with local wines and craft beer.
Breakfast
As a lodge guest, you'll enjoy a delicious complimentary breakfast in our main dining room, your private guestroom or outside in the courtyard. Choose from a selection of fresh fruit, homemade muesli, yoghurt, orange juice, breads and spreads. Also included is a beautiful cooked breakfast, incorporating wonderful local ingredients. Lakestone Apartment guests can also order breakfast at an additional cost.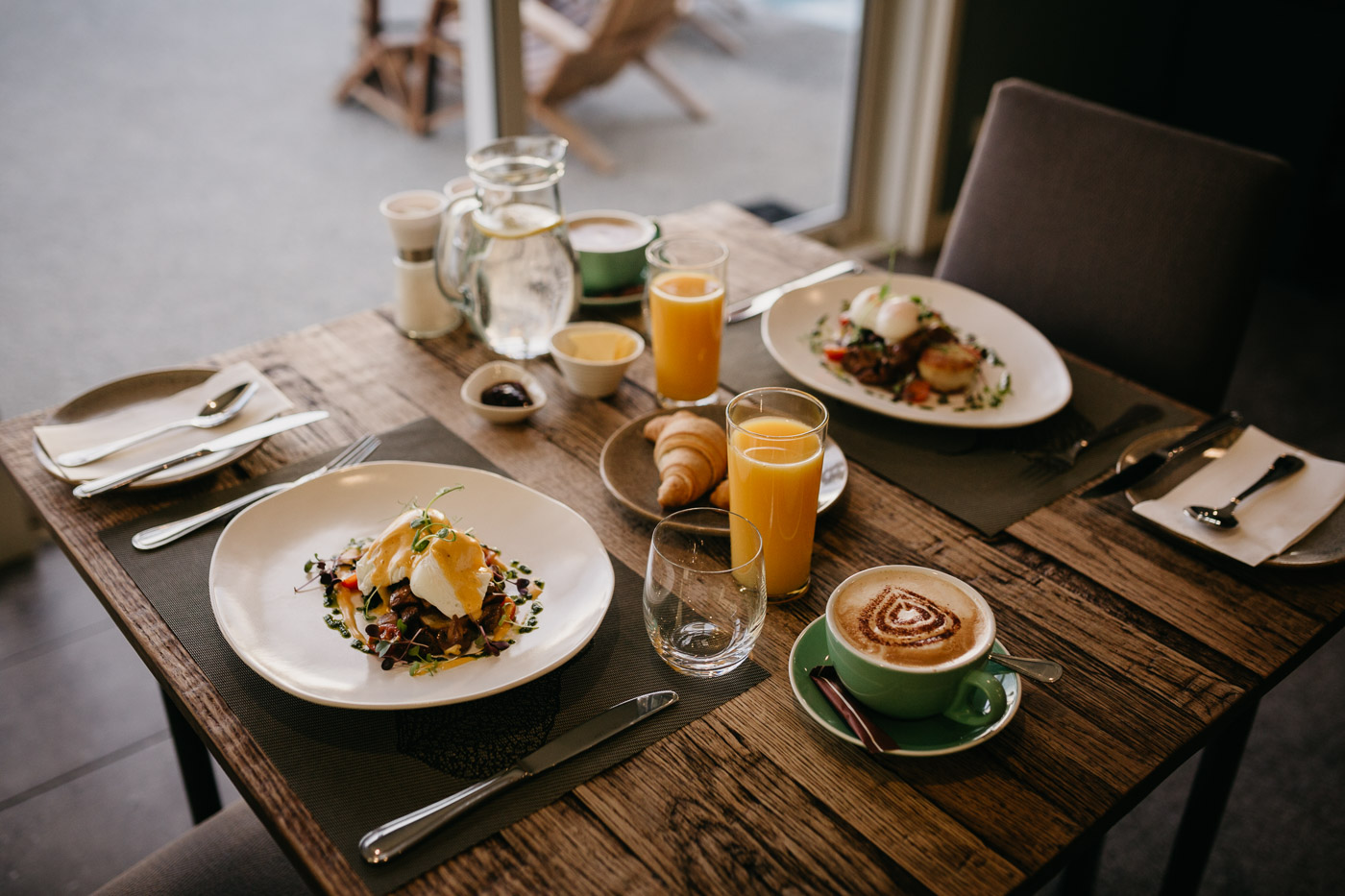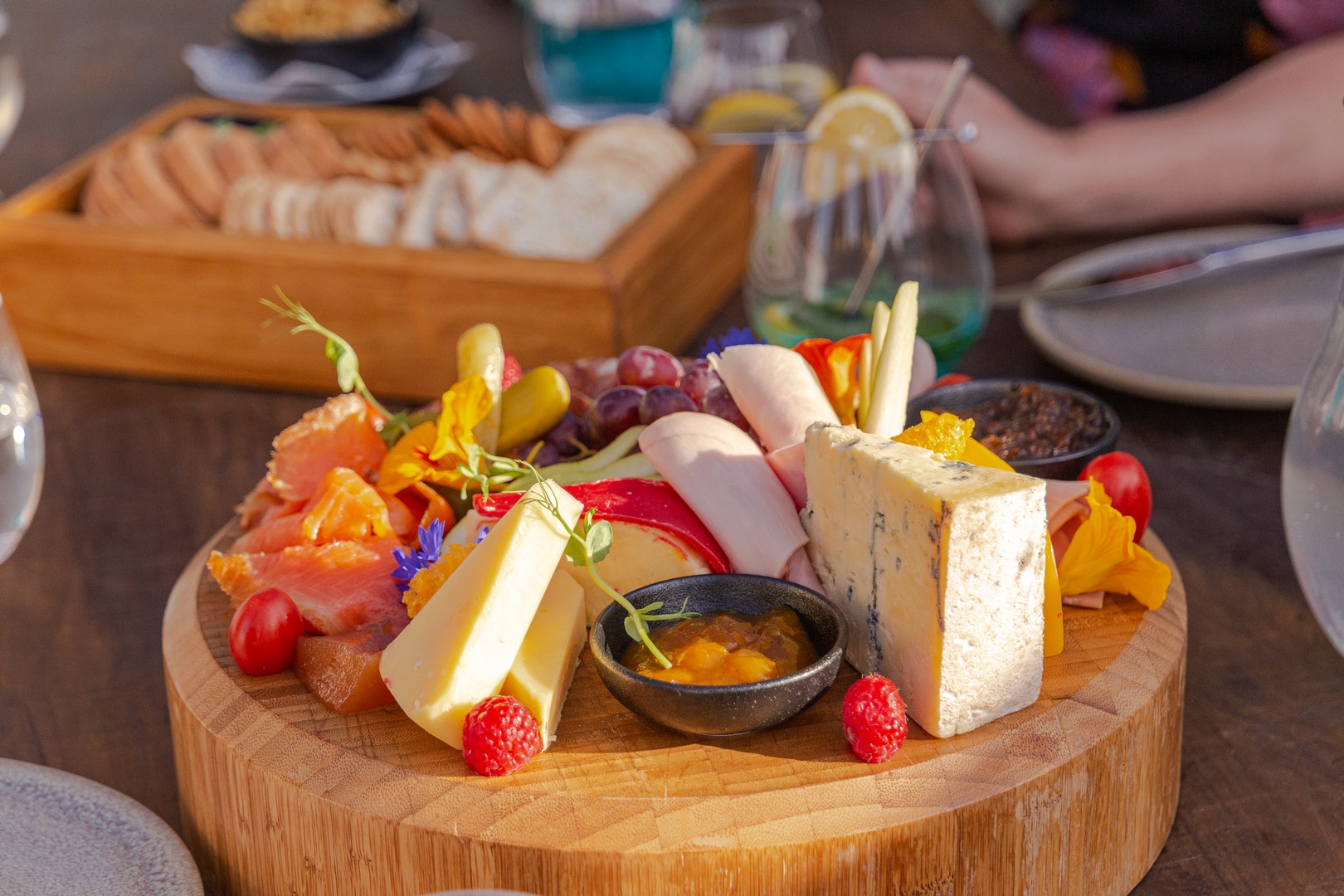 Lunch
Explore the gorgeous alpine surrounds with a delicious hamper packed by our chefs, or relax at the Lodge with a gourmet platter or light lunch option. Available on request. .
Dinner
All Lodge guests are welcome to join us for a three-course dinner in our restaurant – and it's a must for at least one night of your stay. If you're staying in a Lakestone Apartment you may be able to dine at the restaurant – depending on availability.
Our menus change daily to make use of the best seasonable produce. Your special dietary requirements and food allergies are no problem, just let us know in advance.
Three courses, NZ$90.00 per person, served at 7 pm with a great selection of New Zealand wines additional.
Please give us 24 hours' notice for lunch and dinner to ensure you enjoy the freshest produce available.