When you're dining with us, we want you to experience better food than something you could cook at home. That's why we draw ingredients from our abundant local area to create outstanding meals, served with local wines and craft beer.
Breakfast
Served 8:00am - 9:30am
As a lodge guest, you'll enjoy a delicious complimentary breakfast in our main dining room, your private guestroom or outside in the courtyard. Choose from a selection of fresh fruit, homemade muesli, yoghurt, quality orange juice, breads and spreads along with our legendary croissants. Also included is a beautiful full cooked breakfast menu, incorporating wonderful local ingredients.
A large tea selection, barista coffee and 4 fresh smoothies can be made with a selection dairy, soy, almond or oat milk (all complimentary).
Lakestone Apartment guests can also order breakfast at an additional cost.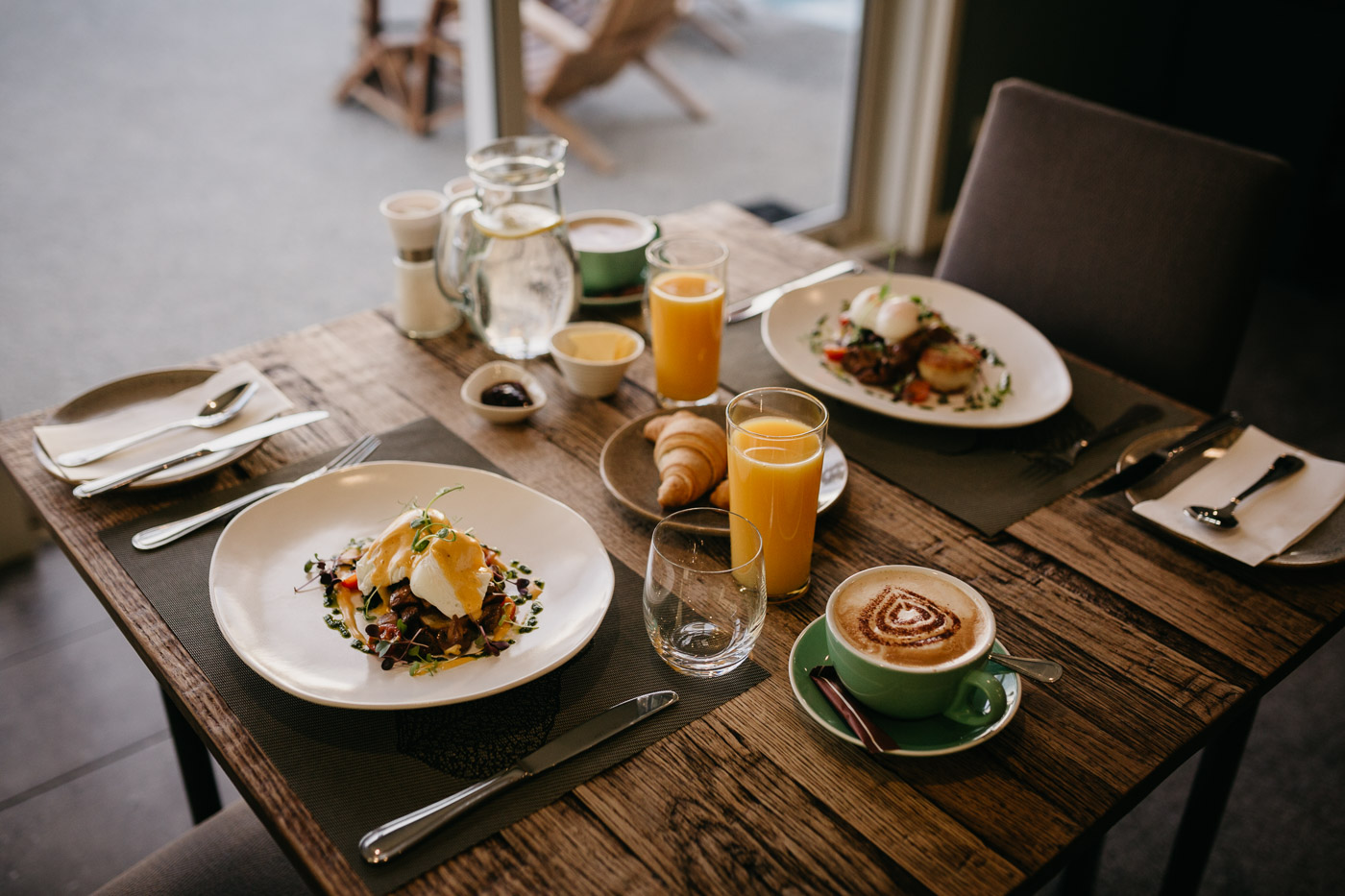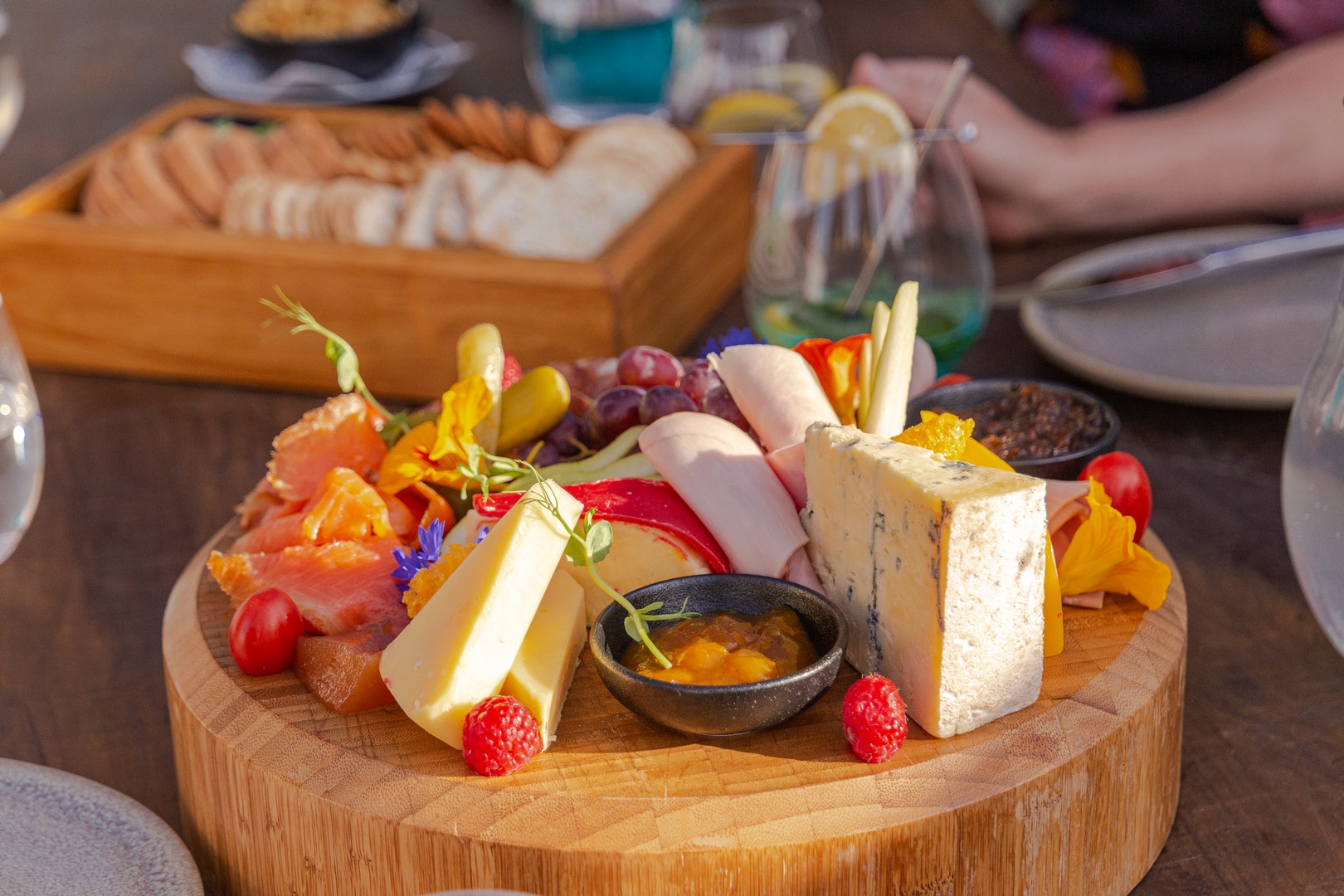 Lunch
Explore the gorgeous alpine surrounds with a delicious hamper packed by our chefs, or relax at the Lodge with a gourmet platter or light lunch option. Available on request. Please ask our staff to see the lunch menu.
Dinner
Every night at 7pm we serve a gourmet 3 course meal, always featuring local produce. The set menu is different each day - one evening it may feature salmon as the main, the next evening venison and the next lamb or even duck as an example. We can cater to any dietary requirements if we know in advance. Dinner is included for all lodge guests.
If you're staying in a Lakestone Apartment you may be able to dine at the restaurant (if guests are over 12years old) or in the apartment for $95 per person – depending on availability.
If guests arrive after 7:00pm and before 9:30pm they will not receive the full 3 course menu and will be offered a limited menu.